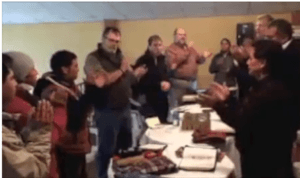 We have been back from Guatemala for two weeks.  Each man has re-entered American life, and began to process all that God did on our trip. 
Gale
,
Rick
and
Dan
have shared their closing thoughts from the trip.  I highly encourage you to read their posts. Mission work is kind of like gardening.  You have to start with good seed.  Then, you have to plant the right way.  You must faithfully water.  It seems to take a lot of time to see any growth.  When you do see something, it is very tiny.  There can be severe weather and damage to the crop.  Weeds are a never-ending threat.  Will there ever be a harvest? Over the years, we have been able to look back and see productivity in Guatemala.  Many people have been clothed, received new homes and gotten a good education.  But, what about what "really" matters?  What about changed lives, changed relationships and changed souls?  Each year has given a little clearer reflection, but nothing profound.  Has there been a harvest?  It makes me think of what Jesus said:
"The harvest is great, but the workers are few. So pray to the Lord who is in charge of the harvest; ask Him to send more workers into His fields. (Luke 10:2)
Many years ago, Scott Graves and I had to decide how best to invest our time and efforts in Guatemala.  We loved working with Bethel Ministries International.  They worked in so many great places in Guatemala.  But, we did not want to bounce around, helping here and there.  We asked Chris if we could work in Tecpan, where Pastor Juan had a small, but amazing church.  It was not normal for a group to want to do this.  Many want to keep moving.  But, it is difficult to ever look back to see whether you are actually making an impact.  We knew that the risk was we could look back and not see success, and possibly feel that our efforts were in vain.  But, we ultimately knew that it was not "our efforts"…it was God's.  Nothing rested "on us"…it all rested "in Him". In America, we are really good at scattering our efforts, but never putting down roots.  We have a lot of good intentions, but we fizzle pretty fast.  If we can't see fruit from our efforts in a fairly short time period, we move on.  We want it NOW.  Ever watch late night TV?  All the fad diets, get rich quick schemes?  They promise maximum success with minimal effort.  We want the diet that allows us to eat with no restriction, the workout with no sweat and the wealth with no investment.  Unfortunately, we often times do mission work the same way.  Let's reach as many people as we can, as quickly as we can; get them to make any kind of commitment, count them as reached and then move on to the next place.  Real relationships take time.  The reality is that sharing life together can get complicated and messy.  We can enjoy success, but there will definitely be major setbacks.  We knew that working in Guatemala would be the same way.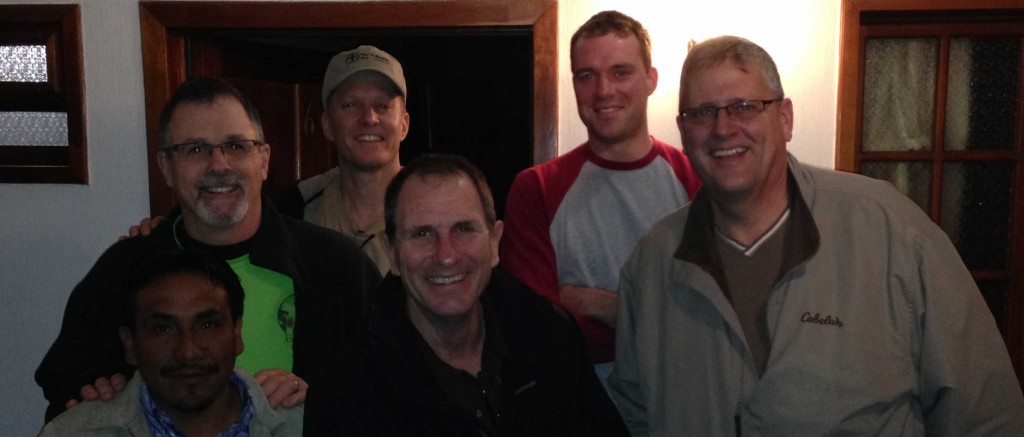 This year was one of the smallest teams we have had.  I was a little concerned about fundraising.  For much of the build-up to the trip, it was only Rick and I doing the fundraising.  God has always been faithful, but I must admit it seemed pretty insurmountable.  We had more projects planned than ever, which means the largest fundraising need.  I did the only thing I could do…place all my faith in the fact that God would provide.  Rick and I laid our financial needs before our friends, family and co-workers.  It truly was a miracle.  So many people opened their hearts, and financially supported us. Many of you have supported us every year.  Thank you for your faithfulness.  The success we enjoyed this year clearly allowed me to see that our "faithfulness produces fruit."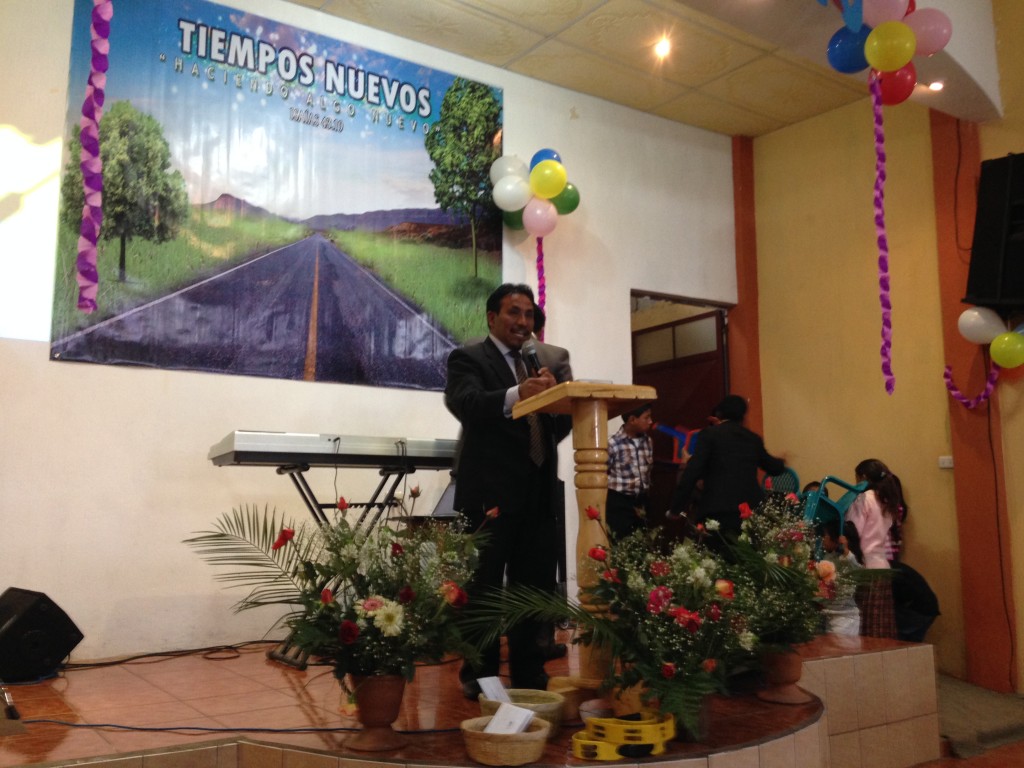 We try to leave on a Saturday because it allows us to go to church on Sunday.  It is our first chance to see the people we have been investing our lives with.  Who will still be there?  How are their lives?  Is there fruit?  Pastor Juan often asks us to stand up and say hello to the congregation during the service.  When it was my turn, I looked out and saw something that made my heart happy.  I saw the fruit of our efforts, and beginnings of a harvest.  I told them how happy I was to see "family".  These are my brothers and sisters.  It was a cool way to start the week.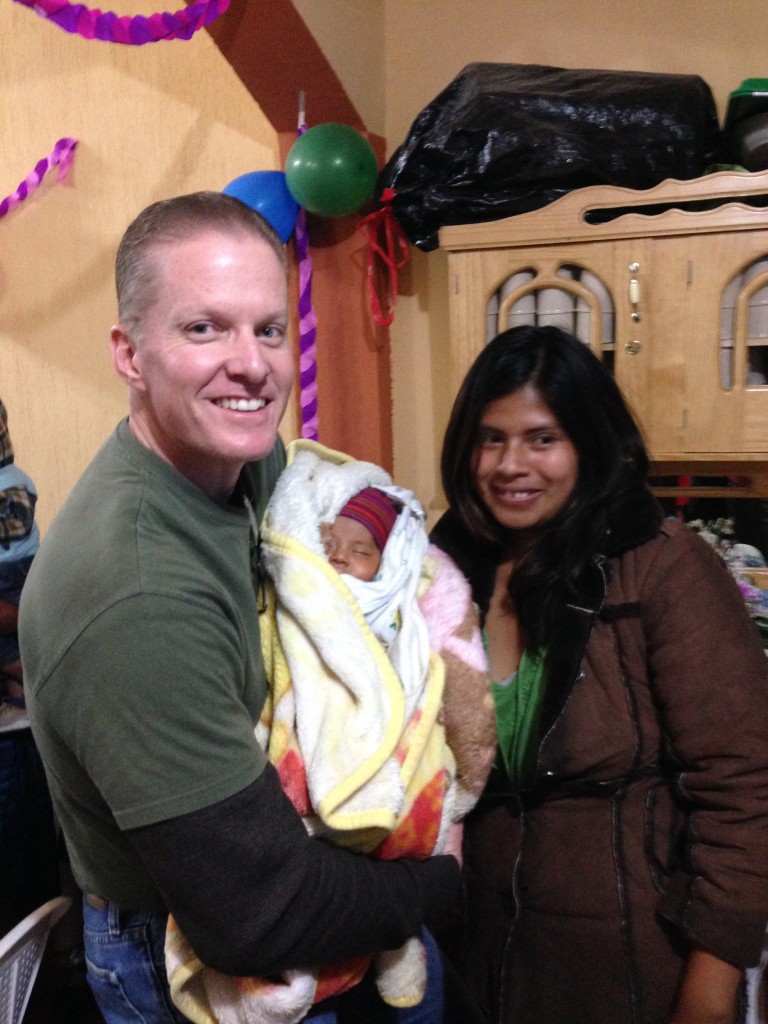 But, as with gardening, there are setbacks.  At times, there are "weeds".  My heart broke when I discovered that two of the teenage girls in a family we have grown close to, now have little babies of their own.  I shared in another post how I grieve for them.  It seems that girls grow up faster than they need to (just like in America).  Many men have rebelled against the responsibility God has squarely placed on their shoulders (just like in America).  The path that seems easy and feels good is the one that is chosen (just like in America).  Choices have consequences.  These two girls now see that.  I love them like daughters.  I pray they see that God can use this in their lives in a way that will make them stronger.  They have a difficult path ahead of them. But, in the midst of brokenness, God proves most faithful.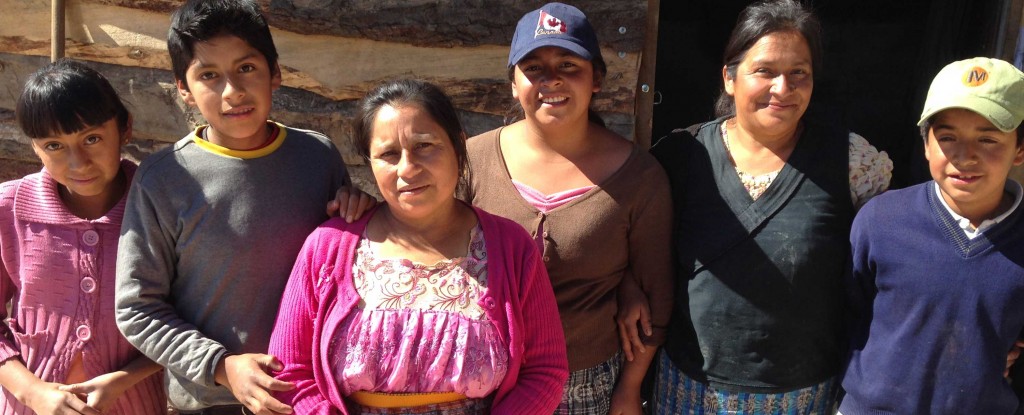 Over they years, I have developed an appreciation for the house building process.  I do not allow myself to get lost in the "building" and miss the "knowing".  I am intentional in spending some time with the family, talking to them and asking questions.  It was a joy to build a house for Etelvina's family.  Even though their lives have been fractured by abandonment, they remain strong.  Their faith in God's provision sustains them.  They knew the blessing of the house came from God.  They joyfully worked side-by-side with us both days.  They sang a song of faithfulness at the dedication ceremony.  They read some words of hope from the Bible.  They know that all things are "from Him, through Him and to Him".  For the first time in their lives, they had a dry roof over their heads, cooked inside with a good stove and slept warmly in a soft bed under warm blankets.  I look forward to visiting them next year to see how they are doing.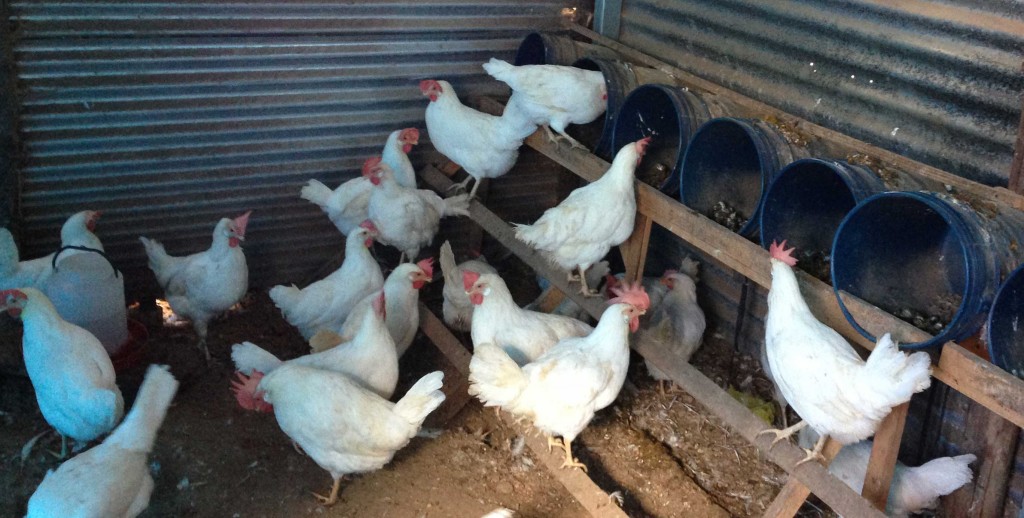 The chicken coups have been a mixed blessing.  At the peak, Viviana's chicken business was thriving.  She had begun to sell other items as well.  But, despite our warnings, she had not saved money to ensure she had enough food to properly feed them.  Her desire was there, but she needed direction and encouragement.  We gave her more money to buy the proper chicken food and more items to sell.  We now have safeguards in place and supervision to make sure she understands and follows through with what is necessary to keep her business healthy. She is a special woman with sweet children.  While she is from a very broken marriage marred by spousal abuse caused by drug addiction, she remains faithful in her devotion to God.  What she has to offer God is her heart and voice.  She sings at Juan's church and is devoted to the One who cares for her.
We installed stoves in several homes.  We went to the home of one mom whose husband drank himself to death many years ago.  She has two mute daughters.  They make a living weaving clothes.  While installing a stove should only take about 45 minutes, we spent about two hours talking.  We spend a lot of time getting to know her situation.  We tried to find a way to build their business.  In the midst of this, we met Reina.  She is a very bright and sweet young girl who has an amazing sense for business.  What she did not have was a relationship with Christ.  She had a sister who wanted the hope brought about by an education, but also did not know Jesus.  Chris and Pastor Juan spent much time sharing the Gospel with these young girls.  You could see God working in Reina's heart.  While she already had young men trying to date her, Chris told her to put her faith in Christ, not the promise of young love from a teenage boy.  At that point, I could only imagine what the young man must have thought when he heard of Chris's advice!  I did not know what kind of fruit to expect from our time with them.  Only time would tell.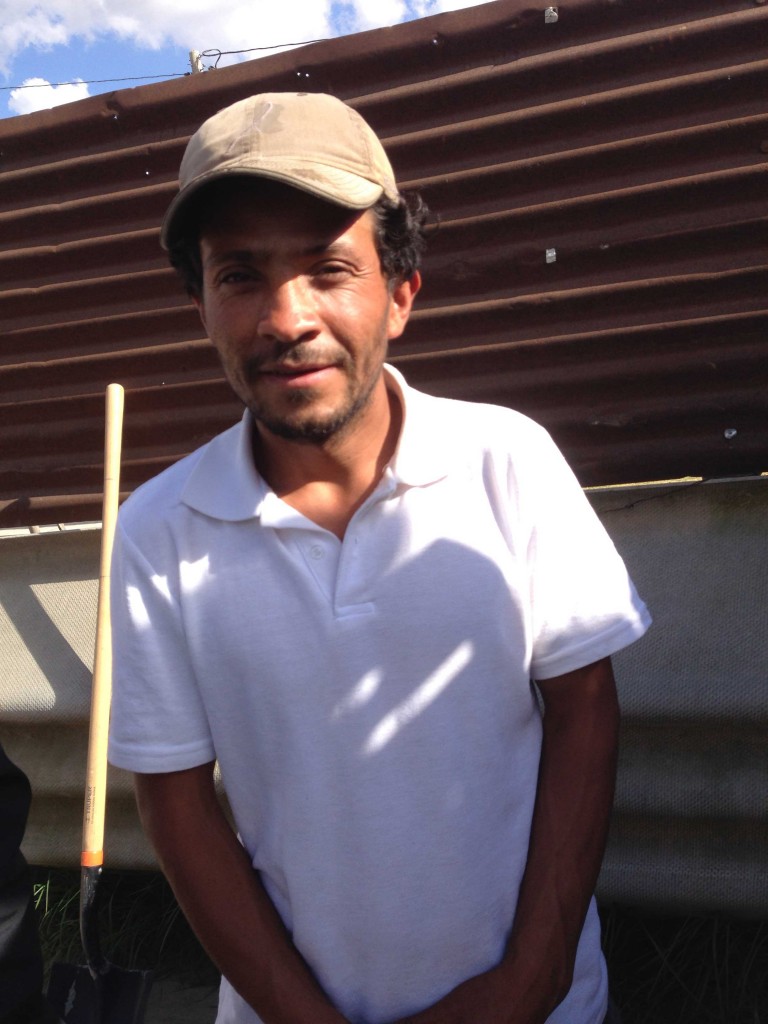 We also met a couple named Odilio and Maria.  Both sets of their parents died early in their lives.  They have had a troubled and rocky life.  But, you can see the spark in Odilio's eyes.  He desperately wants to be the husband and dad God wants him to be.  He is working hard to provide for his family.  We invited him to church and also our men's Bible study.  We were so excited when he showed up.  Even more amazing is that Odilio can't read.  But, that didn't stop him.  He still showed up and listened.  How many excuses have we all made in life to not go study the Bible.  "It's too early", "It's too far away", "I'm too busy", "They don't provide snacks"!  This man can't read!  He still came!!!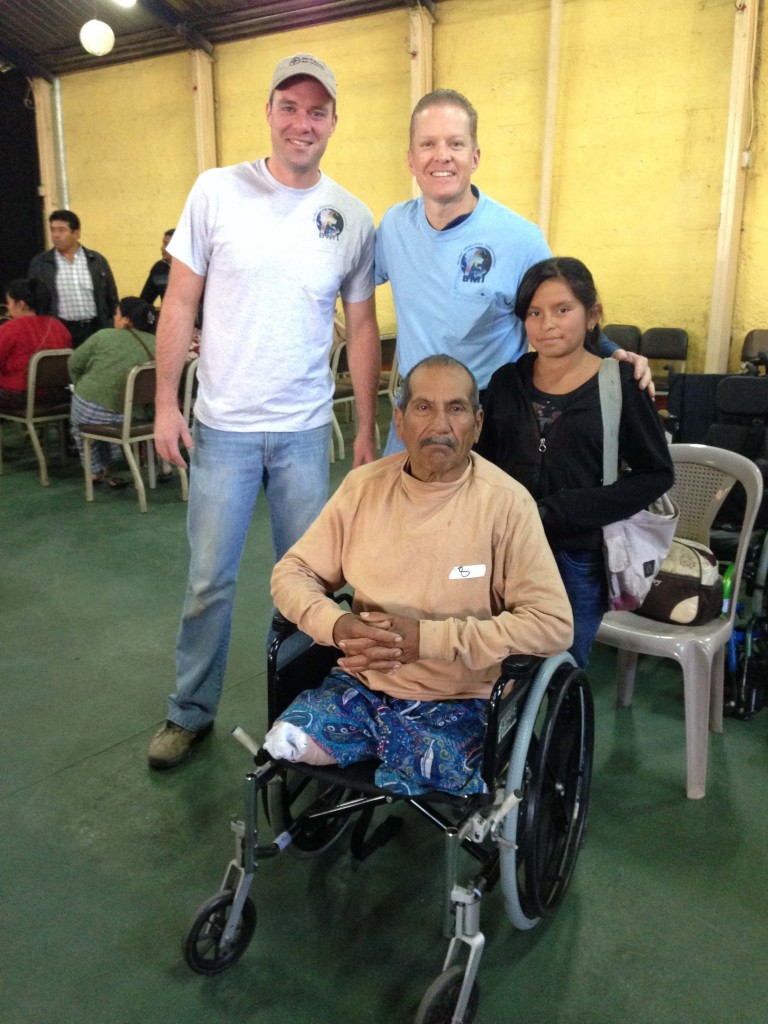 We also hosted a wheelchair distribution where 31 people received the gift of mobility.  Bethel is primarily a wheelchair organization that collects used equipment from volunteers in the US and Canada, then refurbishes it in their shop in Chimaltenango.  They employ several disabled Guatemalan men and women who take each chair, and get them into "like-new" condition.  They have a network of volunteers in Guatemala who identify people who need mobility.  We raised the funds to help 31 people.  Rick and I have been collecting chairs for quite a while.  It is so encouraging to meet some of the people who receive the chairs we collect.  Each person has a unique story on how they get to that point.  It truly blesses us to see their lives changed in such a short period of time.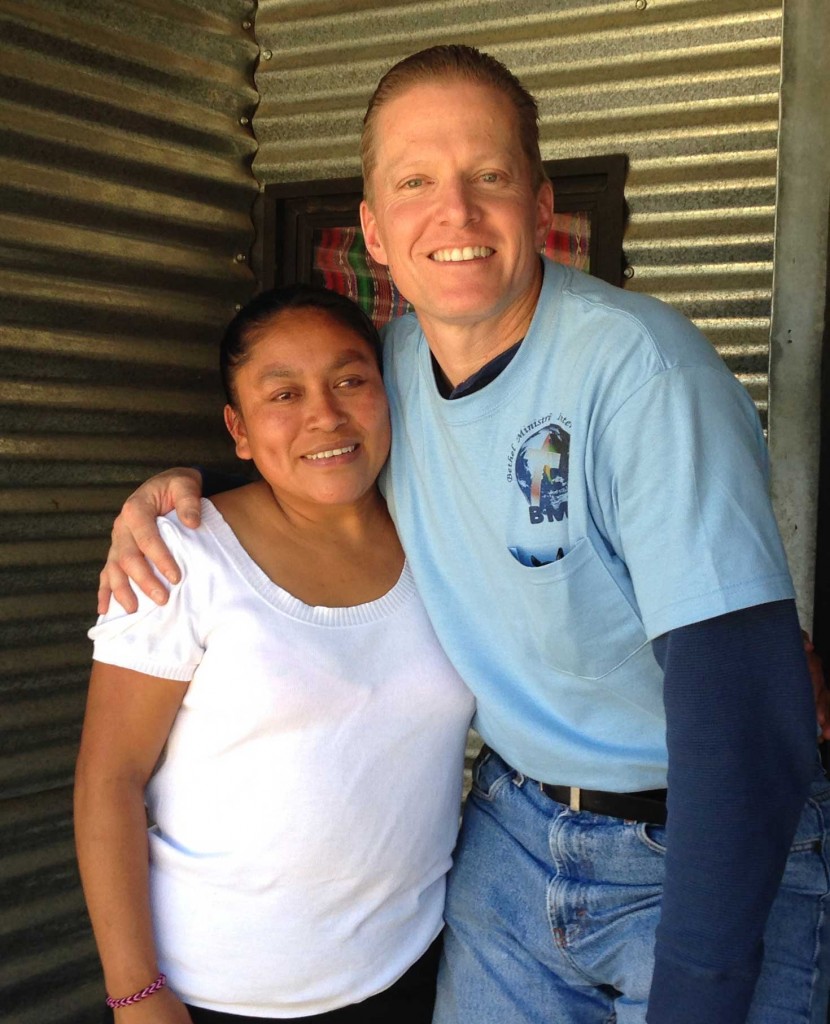 We got to spend a little time with Juana.  My life has been blessed simply knowing her.  I count her as a friend.  We have laughed, cried and made tortillas together.  I have heard Juana pray for God's salvation in her life.  She is my sister in Christ.  I know God has much planned for her life.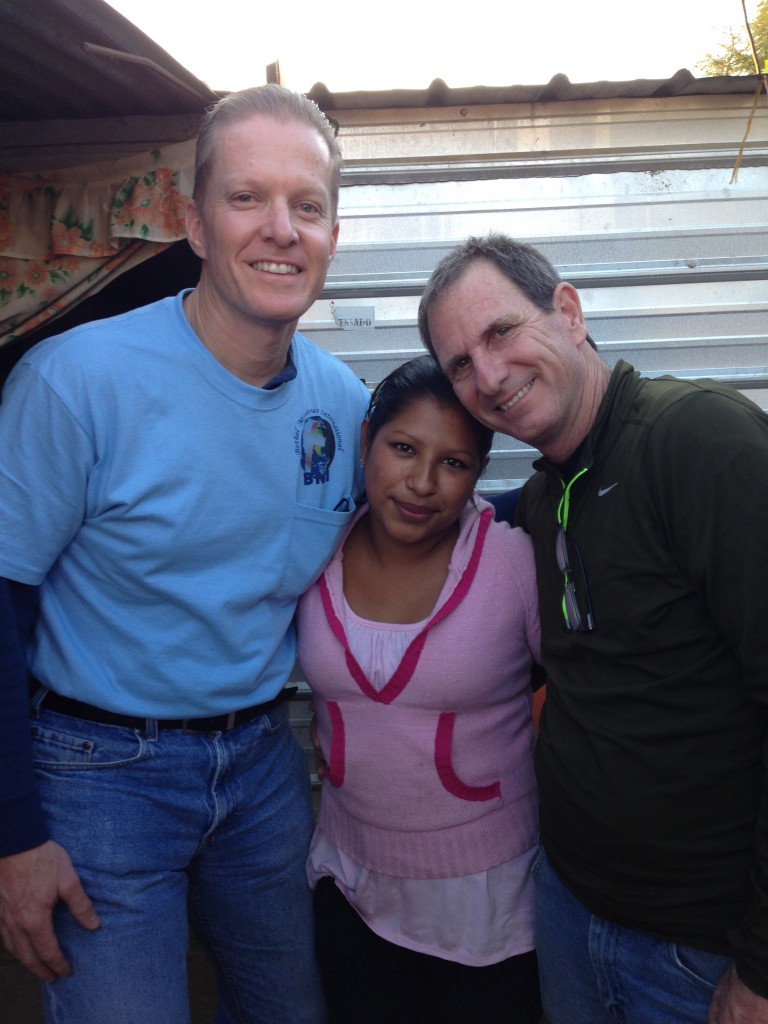 We are seeing much success in the life of Johanna as well.  We have seen her come so far in her life and education.  She is graduating this year from high school and hoping to move on to college to be a lawyer.  Also, her older brother Tulio is in aircraft mechanic school.  He is doing great as well.  The future is bright for both of them.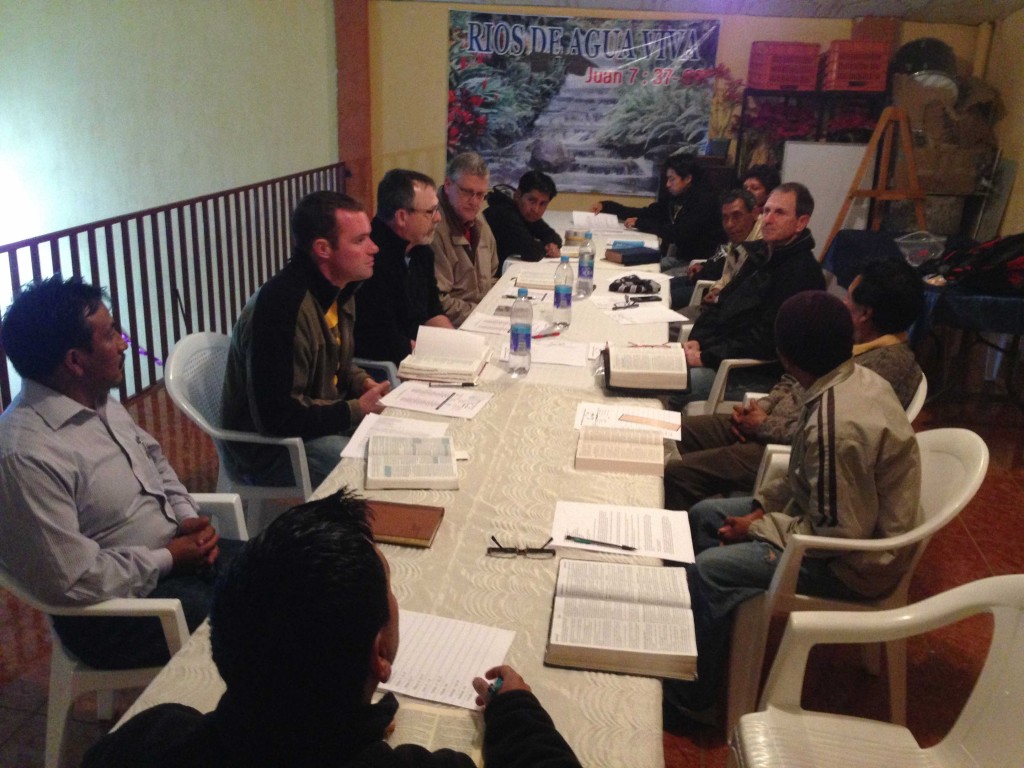 The men's Bible study is where we saw much fruit and progress.  Men don't usually get together and study the Bible.  There are a host of reasons.  But, God has brought a core group of men who are willing and excited to meet together in Juan's church to study the Bible in two languages with us each year.  They are also beginning to meet even after we leave.  That is really encouraging!  The most amazing moment for me was when the Guatemalan men opened the meeting by singing in Spanish.  It was like the sound of men worshiping God in Heaven.  I have put the song within the video at the top of this page so you can hear it.  We were not expecting them to sing, so it really caught me off guard.  These men were worshiping with passion.  I still listen to them singing almost every day.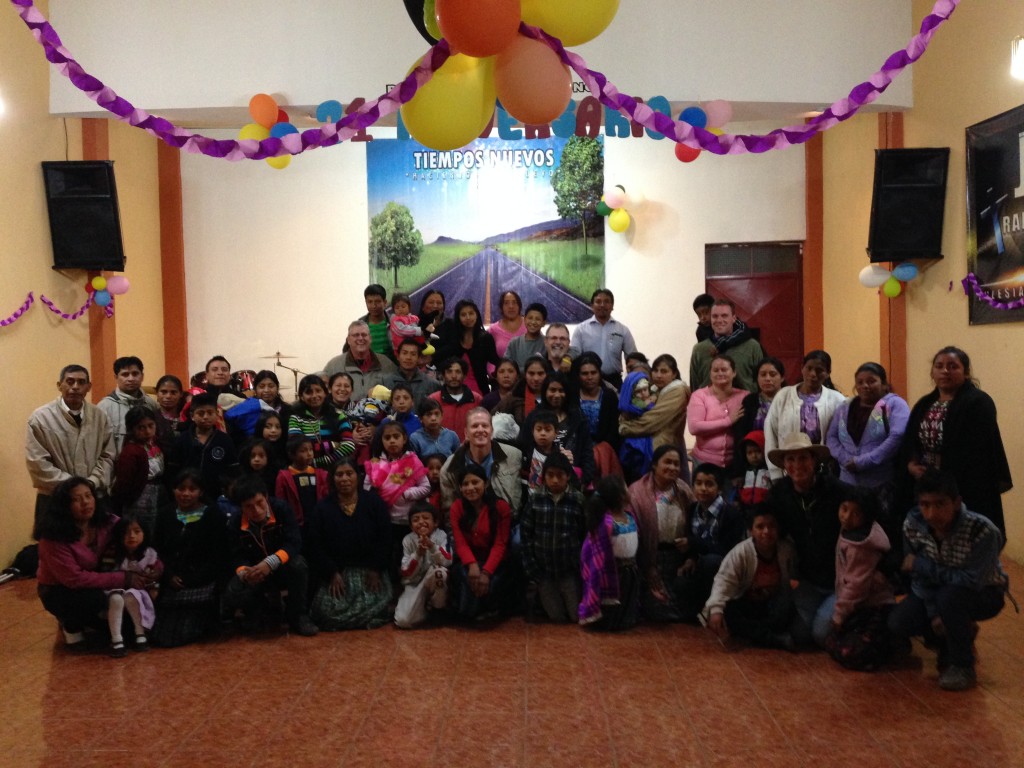 Our final night in Guatemala was spent the same way it began…worshiping at Juan's church.  The greatest joy for me was looking out at the faces in the crowd.  There were so many old friends such as Blanca, Juan, Viviana, Naomi, David, Esdras, Danny, Anna, Paula, Sandra; and so many more.  But, the cool part was all of the new faces as well.  There was Etelvina and her kids, the mom and her mute daughters, Reina and her sister (also the young, awkward boyfriends who must have been cursing us), Odilio and Maria, and one woman who said she never goes to church.  Right in front of us, a garden in full view at every maturity level.  There were seeds and soil.  There were weeds and thorns.  I could see sunshine and rain.  There were sprouting plants that needed tender care, and mature fruit ready to be harvested.  It has taken a lot of time, sweat, tears and prayer.  But, it has totally been worth it. I also saw two new workers in the garden (Dan and Gale), and two old faithful hands (Chris and Rick).  I am fortunate to have served with them during the week. I always like to end with a challenge: "Where are you in this process?" Are you a follower of Jesus Christ?  Do you believe that He is your only hope…your only way of being made right with God?  And, have you willingly submitted your life into His hands?  If not, please do not let another day go by in your life without making this choice.  Not too long ago, I was talking with another pilot I was flying with.  I talked about the joy of "being born again".  In all genuineness, he asked me what that really meant in someone's life.  It was a wonderful opportunity.  If your heart is just now opening to this truth, but you need to hear more, I would gladly meet over a cup of coffee and share this hope. If you have made this confession, and salvation is a reality in your life, then where are you in the "gardening process"?  Are you even on the field?  Are you sowing seed?  Are you helping harvest?  If not, I would love to have you go to Guatemala with me.  It is the most rewarding week.  Seeds will be planted in your own heart as well.  One day, you will be able to look back and see the harvest in your own life.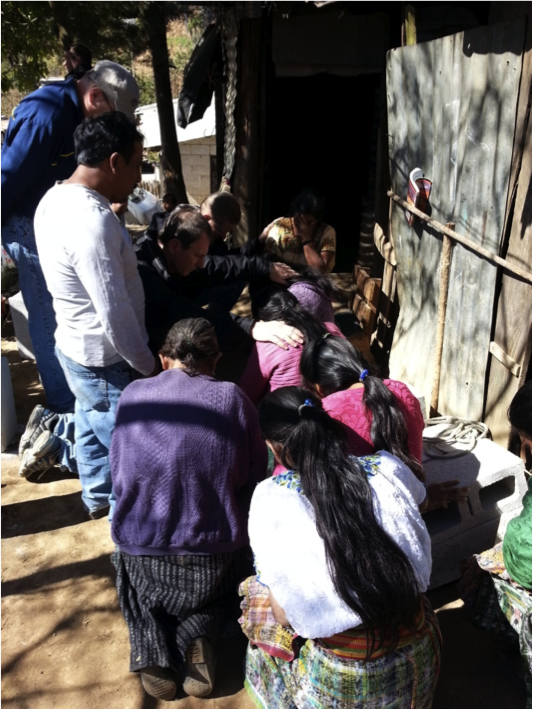 Thank you again to all of the people who donated this year.  Thank you for helping.  I can already tell you that we need your help again next year.   The fruit from this trip would not be possible without your faithfulness! Gardening is good!  God is Great!  It's all in His Name…it's all for His Glory! Until next year! Brad