The 2018 trip has come to a close.  It was a wonderful team and God did so many amazing things during the week.  A couple of the guys have written their closing thoughts.  This is my chance to wrap it up until next year.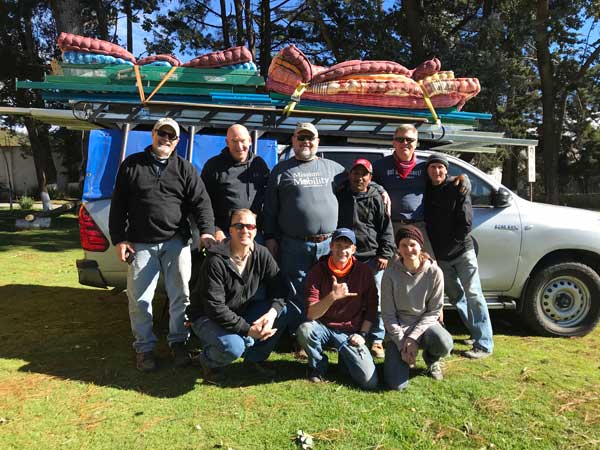 I want to start by saying thank you to everyone who donated money this year.  Seventy-two individuals and families financially supported our projects.  I cannot thank you enough for helping us, for having confidence in our team and making each project a reality.  This is the 9
th
trip we have been on.  I always wonder if people will get tired of giving?  As trips like this mature, it is easy for people to stop giving.  I was so encouraged this year by the outpouring of support.  Every donation mattered.  From teenage girls giving money they have saved to businessmen sponsoring entire house projects; family members who have continued to believe in us, to women who knit stocking caps or go to stores to buy sheets and bedding.  You share in the success of this trip alongside our team.  Thank you! One of my goals is to break the implications of generational poverty.  I believe this starts spiritually, in education and marriage.  I want to explain this through three families we worked with.
---
Spiritual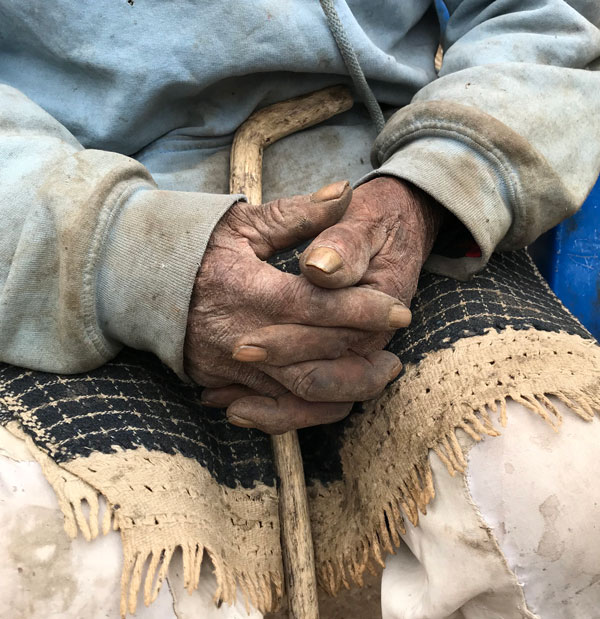 First, change must start spiritually.   You may remember "Francisco".  He was the 89-year old coffee picker.  He had the hands worn from a hard life that I will never be able to fully comprehend.  His generation is drawing to an end.  It was a generation scarred by civil war where estimates are that 83% of the 200,000 people who died were Mayan.  They had to work hard, and had little, to no education.  His daughter (Marta's mom) is struggling to feed and shelter her daughters. Good jobs are impossible to find.  They find work anywhere they can.  She is caught between caring for her older father and trying to raise her young daughters.  Then, there's little Marta.  At 7-years old, her life is just getting started.  She is on the path of lifelong poverty.  No education.  No father to lead and love her.  No one advocating for her future.  If you remember, the family has never been to church one day in their lives.  Francisco never went.  His daughter never had that modeled, so she didn't see the need.  Now, Marta is living with their choices.  It could seem hopeless to many.  But, I see hope.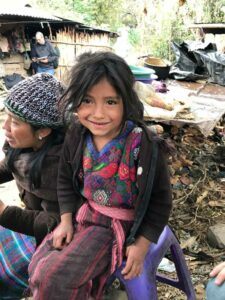 Where can this hope come from?  It's not coming from the government.  It's coming from an Eternal Hope little Marta now knows of.  I watched the movie "Woodlawn" tonight with my girls.  It spoke of the fact that each life matters.  God's love is for each one of us.  No matter our age, color or nationality, God's love truly knows no borders.  His Love is unlimited.  His Love provides a hope that can never be extinguished.  We visited their house to install a stove.  We left them with more than something better to cook their food with.  We left them with a love and peace that transcends all understanding.  Francisco's hands are scarred by years of picking coffee beans.  Jesus Christ's hands are scarred by nails that were meant for you and me.  He took the blame.  He took the punishment.  With His words in the beginning, He spoke all things into existence.  With His last earthly breath, He said, "It is finished".  The price has been paid.  There is now no condemnation for those who call on His Name.  By God's Grace, little Marta's destiny has changed.  Not just for this life, but the life to come!
---
Education
Many children in America dread going to school.  If given the chance, many would probably stop going all together.  In Guatemala, education is a dream that seems so elusive.  While going to school is technically "free" in Guatemala, it is anything but that in reality.  The schools say you need a uniform, black shoes and a backpack.  If a family has to choose between food and school, school loses all the time.  If money is there, most of the time they would choose to send the son.  Opportunities for girls to get a good education are slim.  They typically have to go work in the fields to feed their families and send their brothers to school.  So, when we come across girls like Dorcas or Ingrid, we are passionate about helping them get into school.  Dorcas is a sweet young girl who has a mom that wants her to get a good education.  She just doesn't have the money.  So, her older sister is working in the fields to help send her to school.  We need help with getting Dorcas sponsored in school.  For $50 a month, you will change her life, and that of her family.  I won't try to relate this to the cost of a good meal or coffee here at home.  The simple truth is that there is someone reading this blog who can sponsor Dorcas or another girl like her (read about Ingrid) for the years ahead.  This will give her hope and possibility.
---
Marriage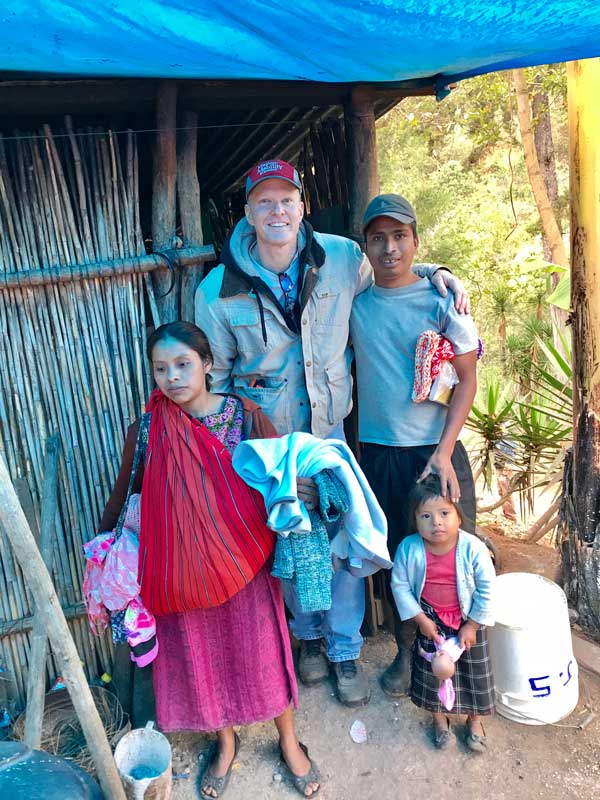 One of the most heart-breaking aspects we come across is the lack of male role models in the families we work with.  Because life is hard, often times men will begin a family, but when difficult times hit (and they always do), the men often begin drinking and ultimately abandon the family.  They lose hope in providing, so they do the only thing they feel they can…run away.  It's a vicious cycle.  They run to another woman and begin the whole thing again.  This isn't only a Guatemalan problem, but around the world.  Men have lost the importance God has placed on their role in the home.  But, we have been blessed over time to work with several families where the man is still in the home.  And, while that is so encouraging, there is still a problem.  I've described the idea of "Oneness" before.  A man and woman love each other, but they cannot afford to buy the marriage certificate and throw the fiesta that will follow.  So, they simply live together and have children.  While I applaud the fact they are staying together, this is not the way God designed it to work.  It's supposed to be one man and one woman in a lifelong marriage.  They are not just entering into a covenant with each other, but with God as well.  We all know that until real commitment is made in business or anything else, there is always room to leave.  Would you form a business partnership without signing a contract?  Would you begin paying for the mortgage on your new house if you didn't have a contract that says it's yours?  No one would.  So, why would we expect someone to stick with a relationship through good times and bad, sickness and health without true commitment?  We came across
Felipe and Anastasia
who were in this spot.  They wanted to get married, but couldn't afford to pay for it.  If done the way they would culturally be expected, it would cost around $300 US dollars.  That's about 150 days wages for many Guatemalans.  We are helping Felipe and Anastasia get married.  This will not only have positive implications on their own relationship, but I believe the future of their children and the choices they will make.
---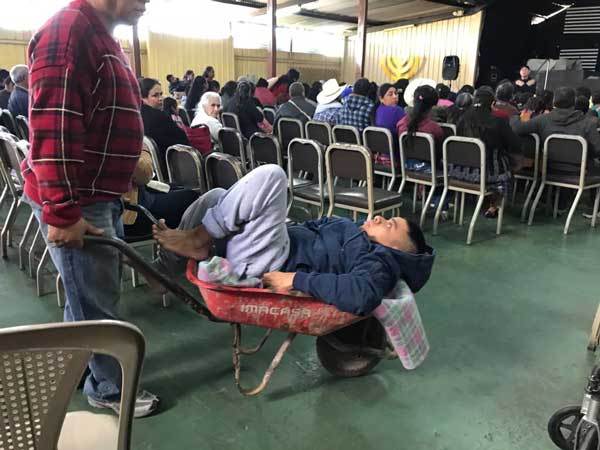 I love being able to go to Guatemala and see lives changed in many ways.  It is so refreshing to go into someone's home, have an open discussion about what their challenges are in life and through your financial help and God's Grace, help fix their problems.  They know they need help.  They are not afraid to talk about it and have you pray for their families.  They know this help is coming from God, and they are truly thankful.  How about your home? The challenge for all the men on the team is to come home with our hearts broken by the pain and suffering we witness and make a difference here in our own homes and communities.  To dive into the lives of those around us and with God's help, see lives and circumstances changed.  We were not meant to live life on our own.  We were meant for fellowship.  Fellowship with one another and with God. If any of this stirs your heart and you would love to discuss any of it with me, please let me know.  If you have pain and hardship in your home or marriage and have no idea where to turn, I would love to introduce you to the "One" who can work miracles.  If you feel God is calling you to help financially by sponsoring someone's education, please reach out as well.  These kids deserve a chance.  Please help make education a reality for these girls.
---
I also want to thank Chris, Ben and Emily Mooney.  It was a great week with you and I am already looking forward to next year.  Your ministry is a blessing to my life, and I thank you for your friendship.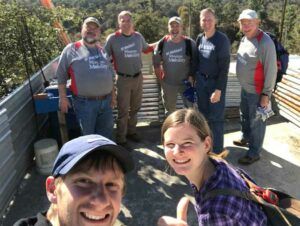 To all who are reading this, thank you for your trust and thank you for your love.  Until next year, Dios te Bendiga.