Today was our last full day in Guatemala.  I'm always amazed how quickly the week goes.  It's hard to leave.  We're always happy to be going home to our families.  But, I always leave a piece of my heart here.  After eleven trips, it's only getting harder.  The truth is, I serve the God who created the heavens and earth.  He created the men, women and children we've visited over the past week.   He created you and me.  God designed me to serve Him with my "whole heart".  That's what I've done this week.  Today was a good ending to a week full of service.
---
We started the morning as we have each day.  Eddie led us with our last devotional.  It was Romans 12.  Here is verse 4-8:
Just as our bodies have many parts and each part has a special function, so it is with Christ's body. We are many parts of one body, and we all belong to each other. In his grace, God has given us different gifts for doing certain things well. So, if God has given you the ability to prophesy, speak out with as much faith as God has given you. If your gift is serving others, serve them well. If you are a teacher, teach well. If your gift is to encourage others, be encouraging. If it is giving, give generously. If God has given you leadership ability, take the responsibility seriously. And if you have a gift for showing kindness to others, do it gladly.
Eddie has brought up several times during the week how amazed he is how much effort goes in to what is happening in Guatemala.  In the wheelchair distribution, we were privileged to show up and fit people for wheelchairs.  But, there were so many people involved in preparing it to happen.  With our house build, many people spent days moving supplies and laying the foundation by hand.  We were able to come build the house, dedicate it and share the love of Jesus with them.  All of this took followers of Jesus using the gifts they were given.  Today we saw probably the biggest display of this process.  When I finish telling this story, I hope you see how amazing God truly is. Our first stop was to install a stove for a family near Tecpan.  I'll share details of that visit in the future, but I wanted to focus on what happened when we visited Xepac.
---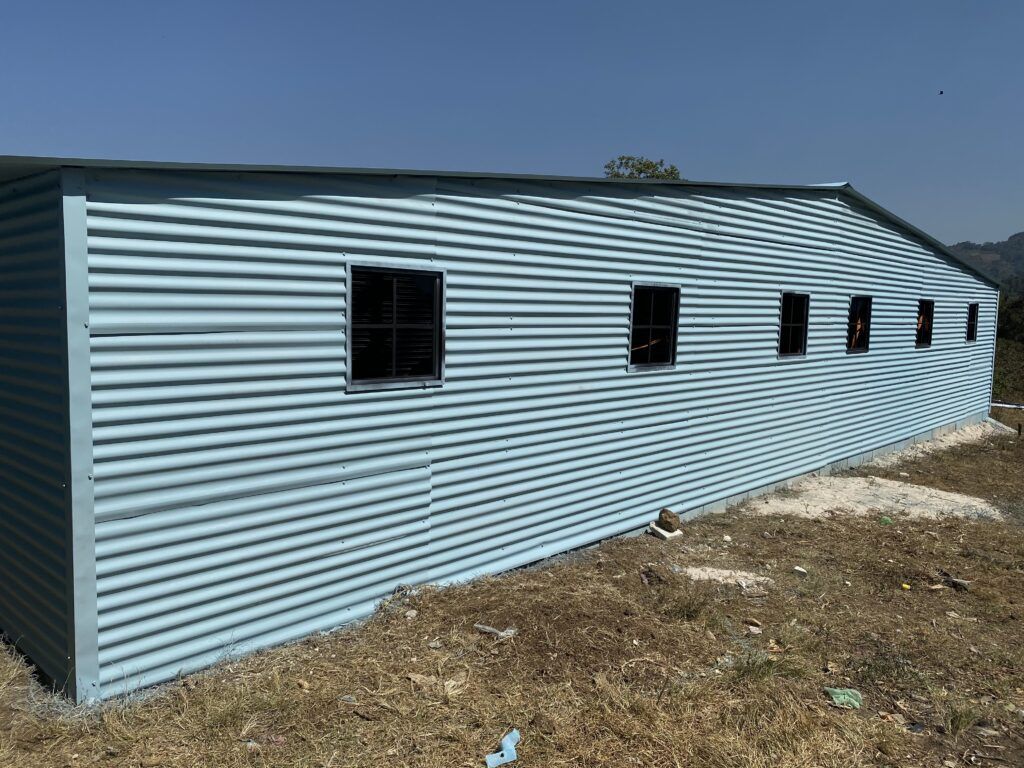 In 2016, our team installed a stove for a family in Xepac.  Ultimately, that family received a new home built by another team.  Bethel purchased some land in hopes of eventually building a school.  But, the timing wasn't right.  The children in this area go to the local school in the morning.  But, when they come home, they can't receive the help they need.  Most of their parents can't read or write.  Many cannot speak Spanish, as they speak the local dialect.  So, even though they're going to school, they're failing out, and destined to be a part of the cycle previous generations were forced to endure.  Without an education, they had to work in the fields, often times not getting paid, unable to support their families. Several years ago, Bethel found a teacher in the Xepac area to help the children.  After getting done with school, the kids would meet to get help with their homework.  They were eventually forced to leave that place, and then met at a local community building.  They then had to leave that building and started meeting at an outdoor soccer field.  Something needed to change.  A couple of months ago, a friend approached me about their foundation helping fund our team this year.  I asked Ben and Emily to give me several projects we could consider.  This was the opportunity they had been waiting for.  We decided to move forward with the planning.
Ben told me later today that they mistakenly thought we were coming in next week.  It wasn't until they read Ray's Facebook they realized their calendar was a week off.  They only had a few days' notice to make this whole thing happen before we arrived.   With the incredible effort of four men, the school was built with amazing speed.  Nick, Saul, Marvin and David have worked very long days moving supplies, pouring a double foundation, building the equivalent of two homes and doing it well.  They purchased chairs but made all the desks by hand.  The social worker Dulce and Moses the education coordinator worked tirelessly to coordinate to have the children and their families there for the dedication.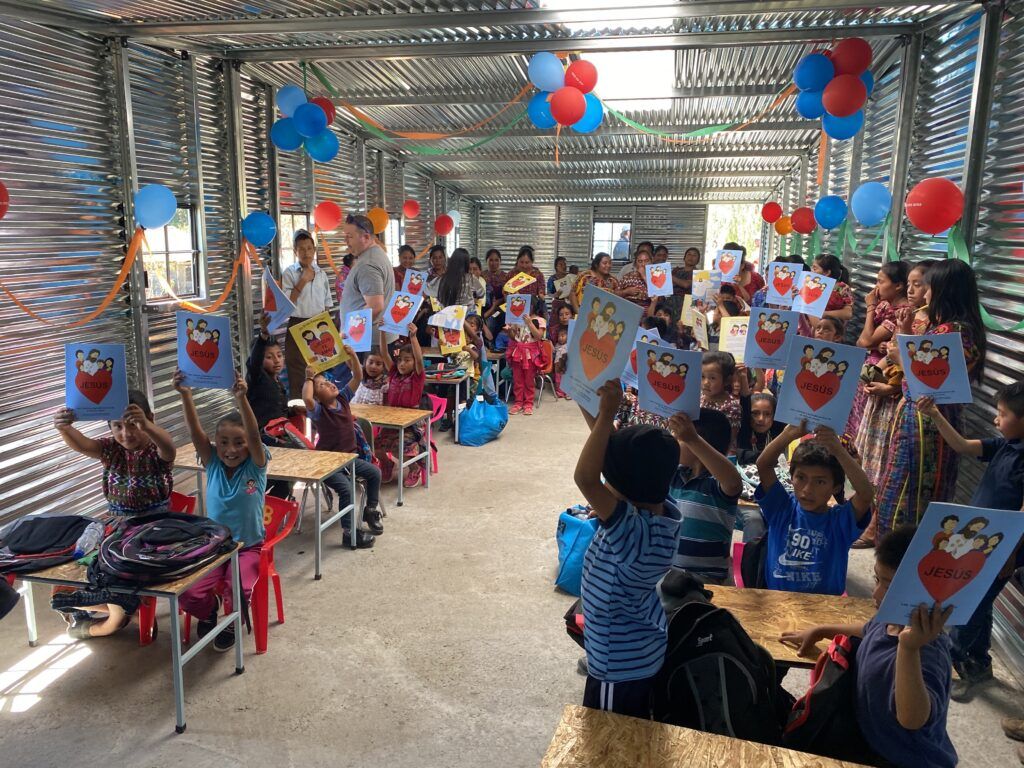 The teachers name is Glenda.  She is a certified teacher who cares that her students truly learn.  You can see the kids love her.  The students range from kindergarten to fifth grade.  There are thirty students attending the learning center.  This is a safe place for the kids to learn, get help and build friendships.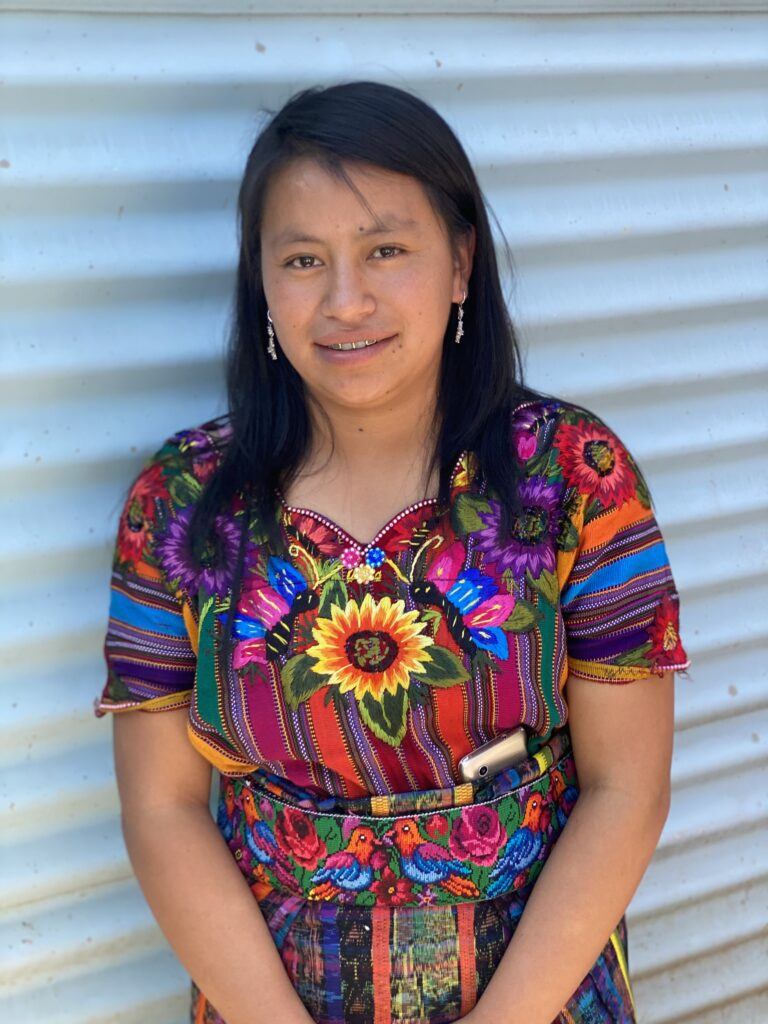 I have heard so many times over the years in home visits how children feel ashamed of doing poorly in school.  It's not their fault.  They simply don't have access to resources we all take for granted.  That all changed today.  As Paul tells us in the book of Romans, when we use the gifts God has given us, we work as one body.  We are different parts of that body and when used in coordination, God accomplishes much.  So, here are just some of the different parts: Bethel purchasing the land, the Foundation donating the money to fund the school, the four men who build the school, the social worker and education coordinator organizing the day, thirty families being willing to let their children be a part of it, thirty children being eager to learn, four men from Kentucky coming to work and serve, and Ben and Emily leading us all week.  That's quite a list.  That's quite a miracle.  But, this is what God does every moment of every day.  How?  The most important part of the body is the head.  It's what thinks for it, guides and directs it.  Without it, the body will die.  Who is the head?  Jesus Christ.  All of the people who worked to make this happen did it with one goal in mind…to bring glory and honor to the King of Kings and Lord of Lords. Today we had the official dedication of the new learning center.  We cut the ribbon and gave the kids new backpacks, school supplies, shoes and each family a bag of food.  Hope came today to thirty children because of many people working together.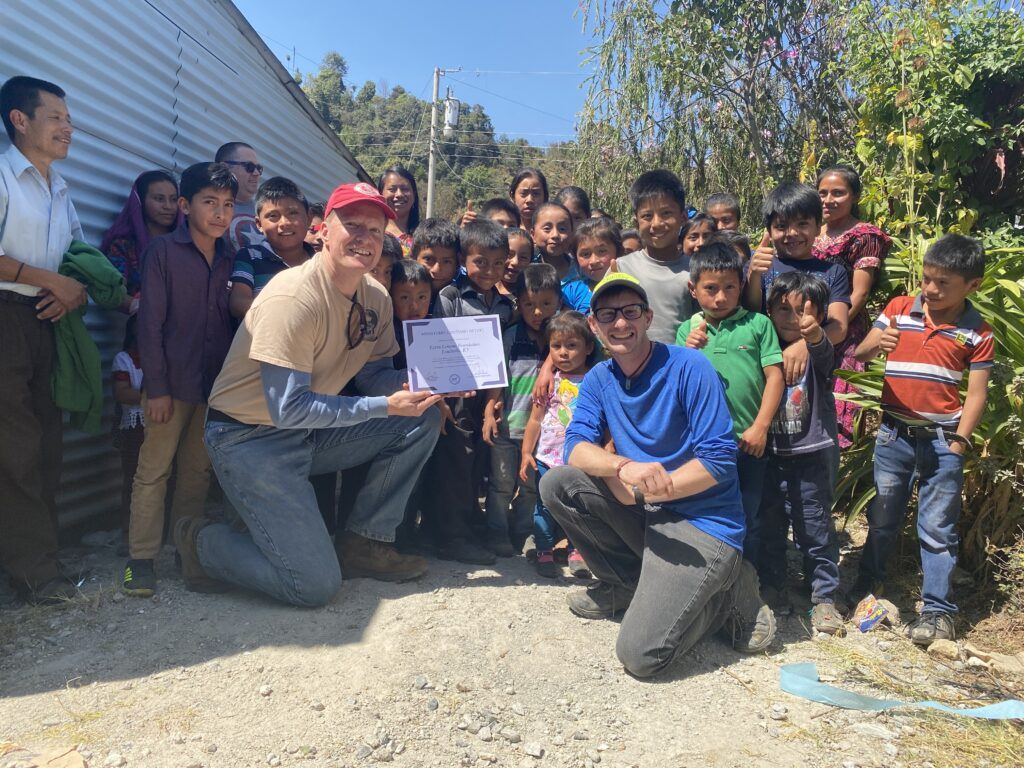 ---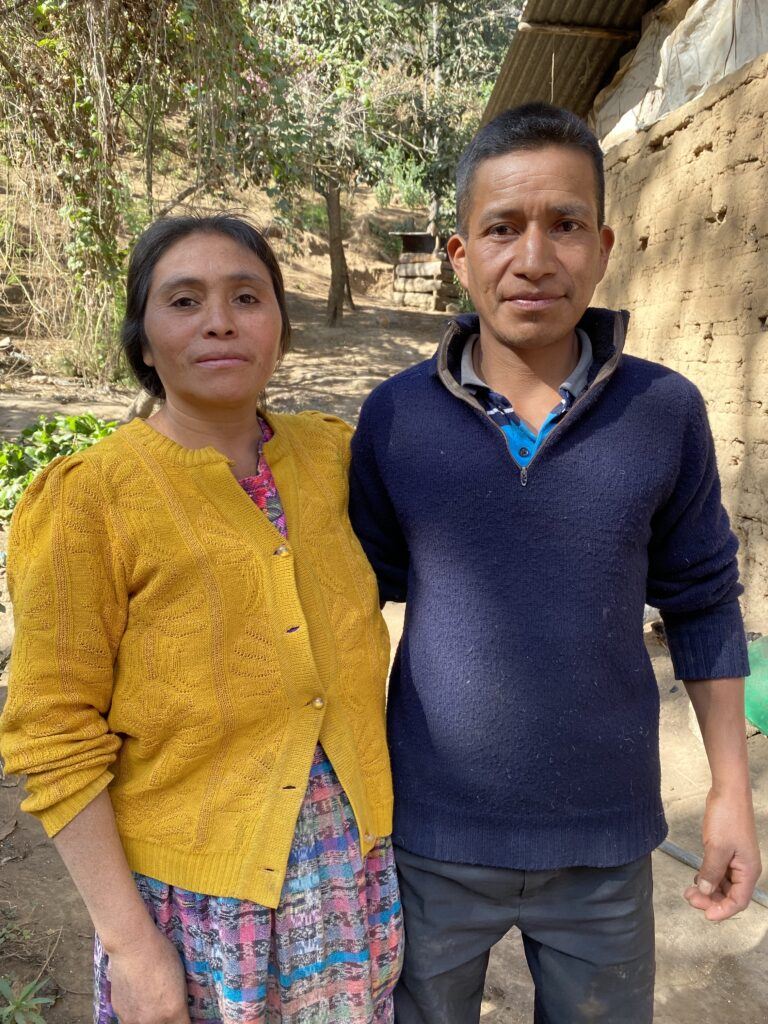 What's the bottom line?  We have been visiting families all week.  Many know "of" God, but they do not "know" God personally.  The very first family was Rojelio.  As I told you previously, they have known of God because of all they have seen in nature and around them in life.  When we explained who God is, the price He paid for them, and the grace waiting to be given to them, five people from that family joyfully chose to give their lives to Him.  Three days later, Rojelio showed up for our men's Bible study.  He saw us sing songs, read God's Word, talk about our struggles in life, fellowship together and then ultimately pray over him.  He went home and told his family about what he had seen.  He told his friend Jose later about the change this has made in his family.  Why?  He saw men from America and Guatemala serving, encouraging, giving and showing kindness.  All serving as one body, with our whole hearts.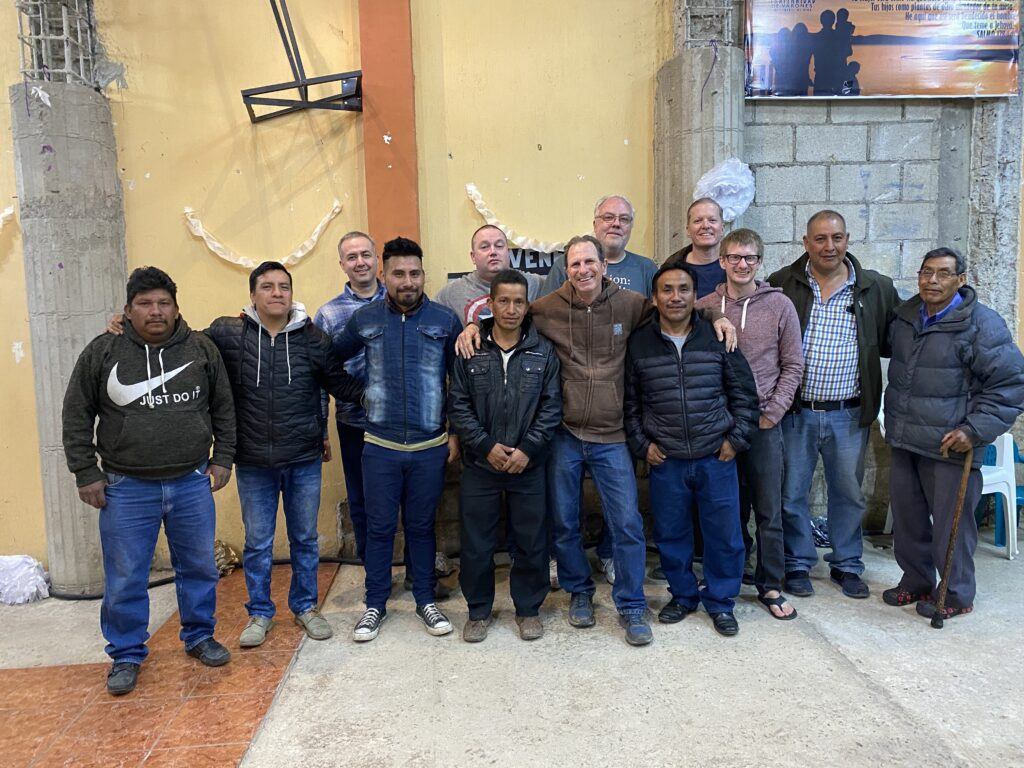 ---
As we were driving to Guatemala City today, I heard a song for a second time this week that has humbled my heart.  It's by Hillsong United, and it's called "Whole Heart".  Here is a part of this truth-filled song:
Once I was broken But You loved my whole heart through Sin has no hold on me 'Cause Your grace holds me now Healed and forgiven Look where my chains are now Death has no hold on me 'Cause Your grace holds that ground And Your grace holds me now Grace holds me now
I leave Guatemala tired, but full of strength.  Sad but full of joy.  Ready to go home, but can't wait to come back.  How does this happen?  Only Jesus.
---
The question is, "How about you?"  Are you using the gifts God has given you?  Serving, encouraging, generosity and kindness?  These qualities were designed to be used for others.  They were made to be used to serve God.  Do you know Him?  He knows you.  He created you.  I desperately want you to be able to sing these words from the song:
Once I was broken But You loved my whole heart through Sin has no hold on me 'Cause Your grace holds me now Healed and forgiven Look where my chains are now Death has no hold on me 'Cause Your grace holds that ground And Your grace holds me now Grace holds me now Whole Heart Video Whole Heart Lyrics