It's hard to believe it's been three years since I was last in Tecpan, Guatemala.  We brought a team in January 2020 right before the world turned upside down with COVID.  A lot of life has happened since then.  But, being back here is like being at home, where everything is comfortable and as it should be.
Start the day off right
While getting up at 2:15 is never fun, knowing we'd  be in Guatemala by the end of the day made it totally worthwhile.  Matt Sauers and Dave Hafer are two of my friends who have come to work with Bethel for the very first time.  It's so easy being around both of them.  Nice hanging out at the airport drinking a little Starbucks coffee.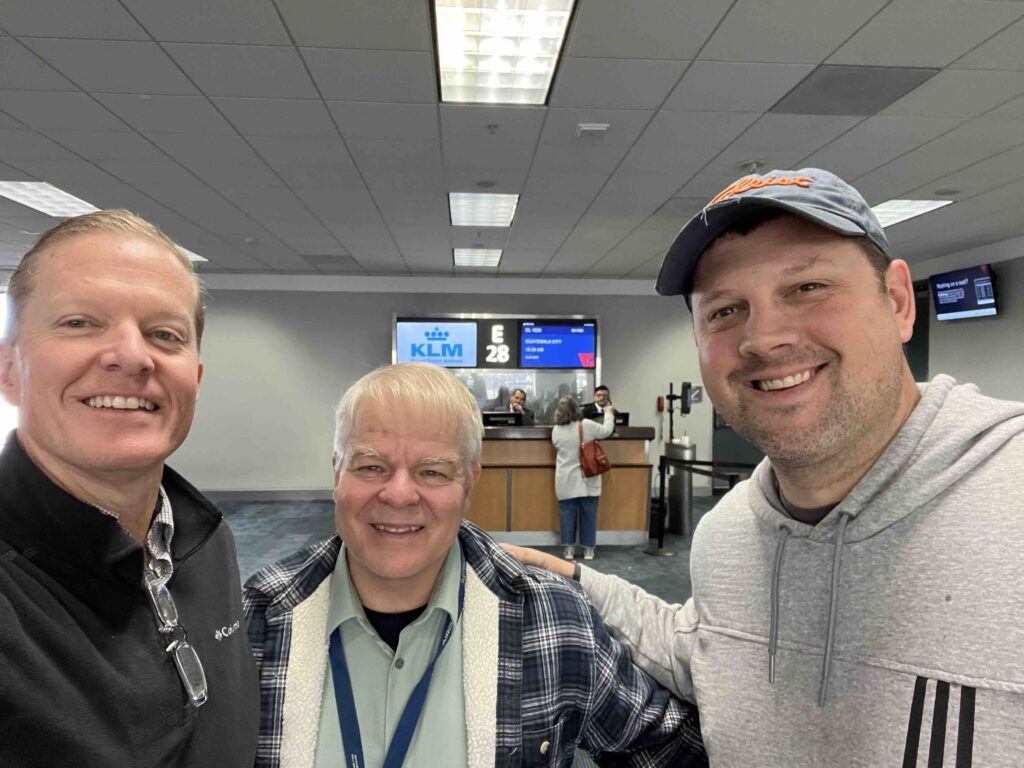 Our flights all went on-time.  Amazingly enough, all of our bags made it…including the water system we are going to install.  It's nice when that happens.  When we walked outside of the airport, we saw Bill, Oliver and Noah Wagner, along with Nino and Ben Mooney waiting for us.
What an easy group to be with.  Noah and Oliver are such nice young men.  Easy to get along with and super smart.  It's great working with Bill again.  He's so organized and brought so many gifts and supplies.  Thank you to Bill's wife Maureen who is a packer extraordinaire.  I don't know what we'd do without you.  I want to thank Holly.  She's so supportive of all my trips.  I can't wait to come back here with her.  She loves it as well!!!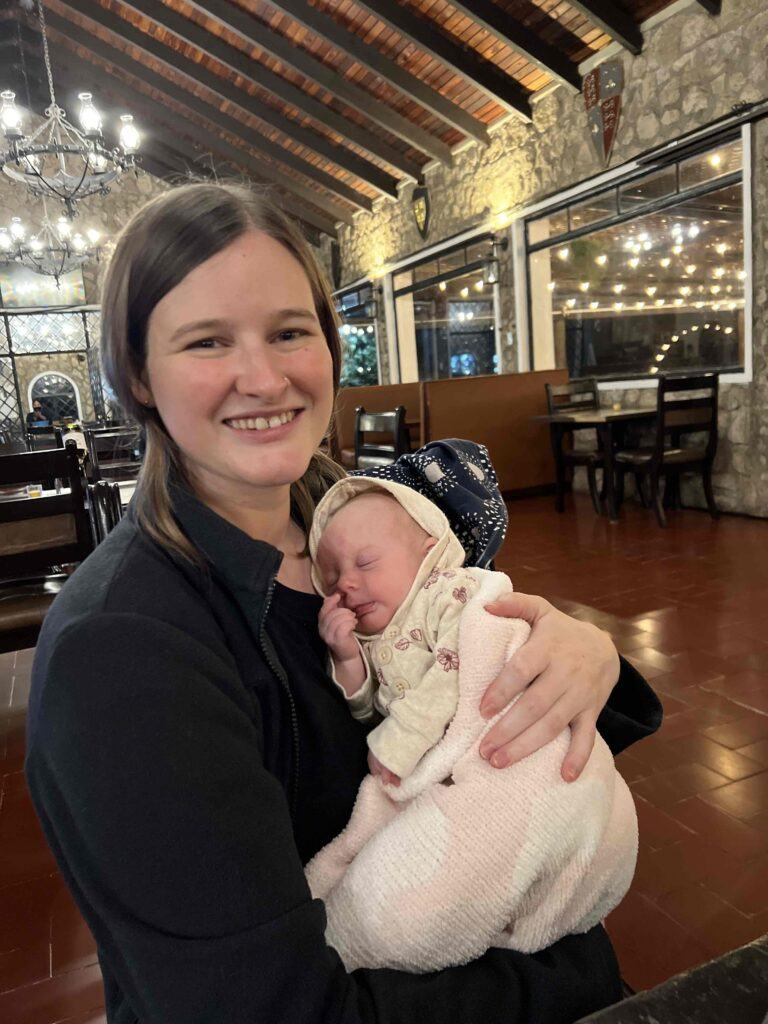 We then stopped off by the Mooney's house to get Emily, their new daughter Eliana and Lily their four year old. As we stopped, we saw one of the most adorable dogs, "Buddy"  He's had a good life overall, but one of their other dogs can be rough on him.  Poor little Buddy just minding his own business.  Sarah noticed he needs to be groomed.  I agree.  What a sweetie though.  I can't write this without thinking of the movie Elf, "Hey Buddy, I hope you find your dad!"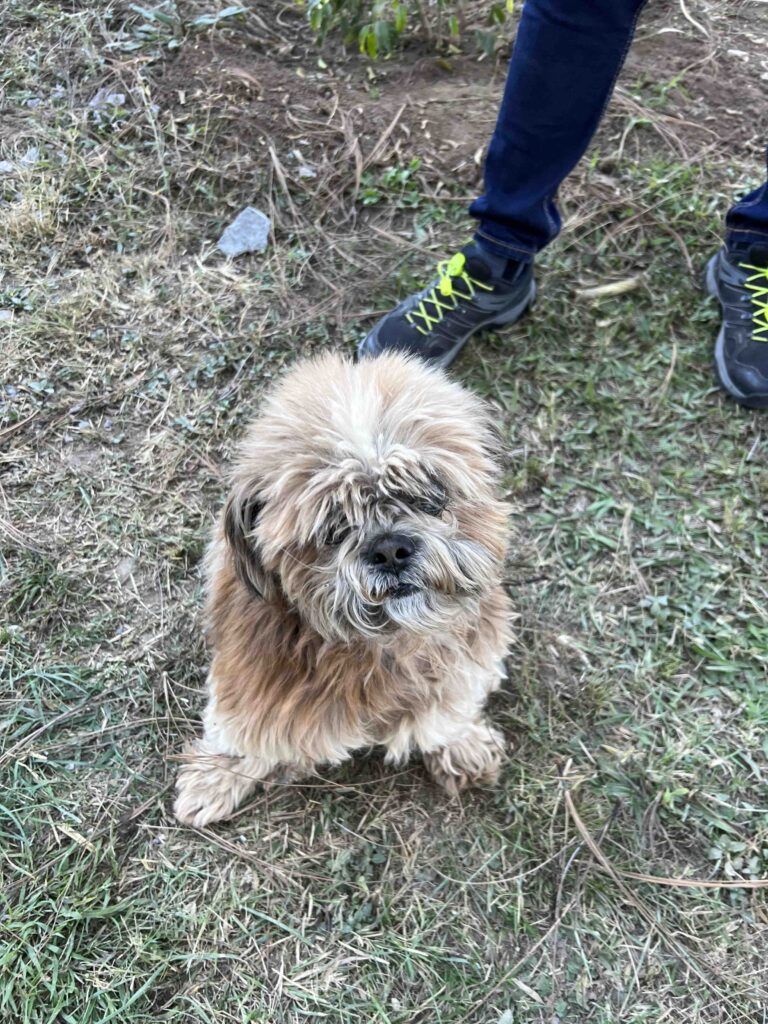 We then made our way to Tecpan.  Great dinner and wonderful time sitting around the table together.  Juanito, Ana along with their kids and family showed up tonight.  I missed them so much!  Seeing them all older makes me realize how long I've known them.  I first met them in 2009.  They are family! We are visiting Lucy our wonderful superstar Jesus-follower tomorrow morning.  I can't wait to see her and hear her sing.  We then are installing the water system followed by church and our annual dinner with all the friends we've made. Today was a good day.  I'm excited about being back.  I'm looking forward to seeing everything God has planned for our week. Dios te Bendiga, Brad