The water is good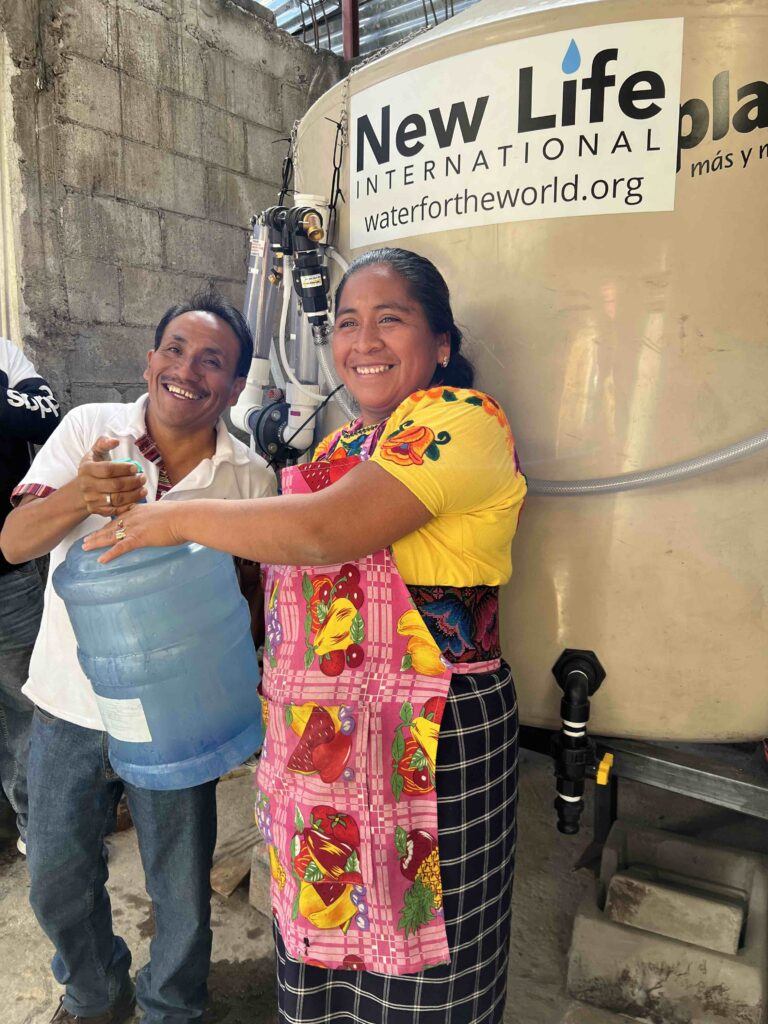 We went back after 4 days and tested the water system we installed at Juanito's church.  After running the system for 12-minutes, the water was ready to drink.  Several of us drank the water to see what it tasted like.  It tasted like…water.  It tasted just like something that would come out a tap in Louisville, KY.  Our first recipient was a woman from Juanito's church.  Honestly, this took guts.  She doesn't know the science behind the water.  She only knows she trusts the pastor and people standing in front of her at the site.  The people will have to get used to the flavor being a little different, but it's safe, clean and free.  Thank you again Matt for making the water system a reality.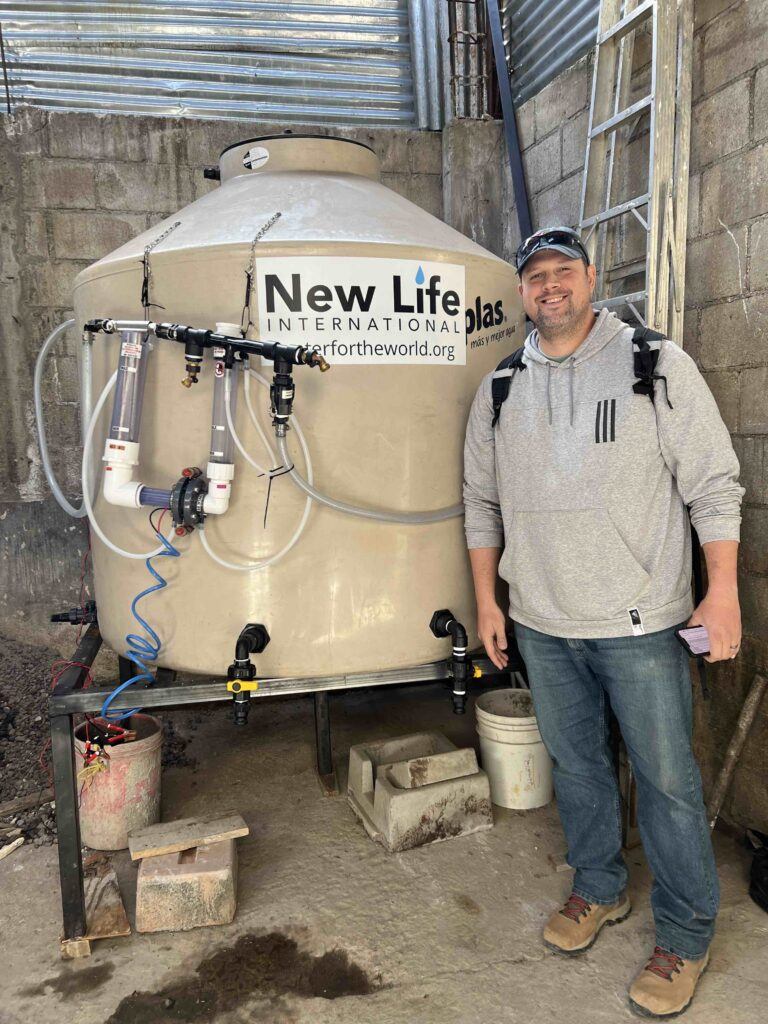 What legacy matters most
In this morning's devotional, Matt spoke on Hebrews 12:1.  We witnessed this verse being lived out in two women's lives in very different ways:
Therefore, since we are surrounded by such a huge crowd of witnesses to the life of faith, let us strip off every weight that slows us down, especially the sin that so easily trips us up. And let us run with endurance the race God has set before us.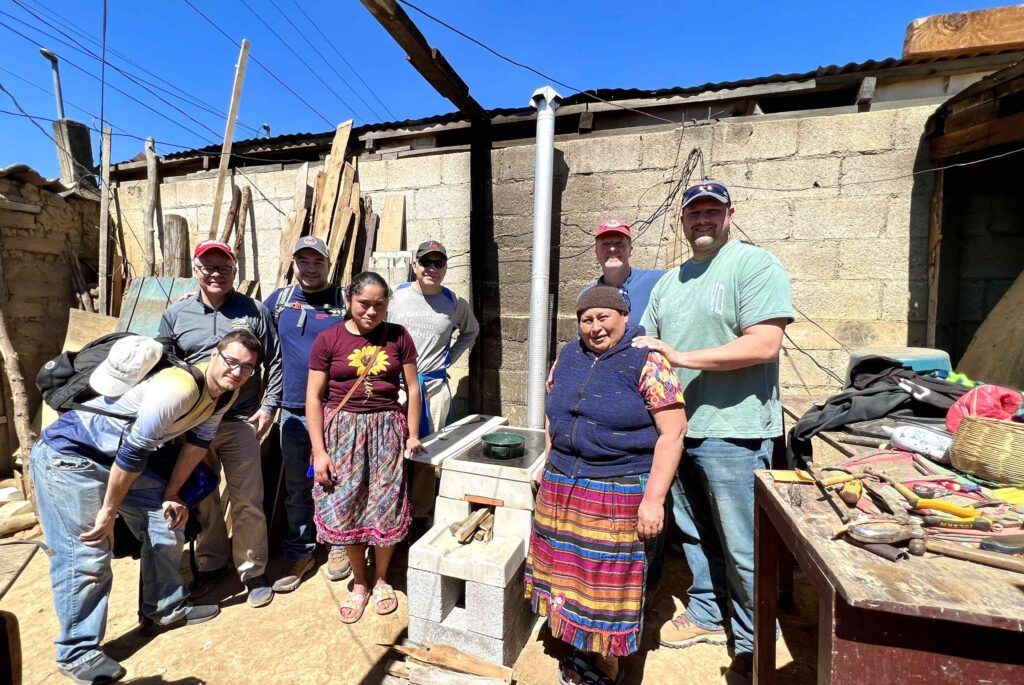 Our first visit was the Lily's house.  We were there to install a stove.  She was waiting for us and greeted us with a huge smile.  She has one daughter named Beverly who is 20 years old.  Lily's husband abandoned the family 18 years ago.  Lily's mom who is 89 lives with them as well.  Lily turns 49 tomorrow.  We sang happy birthday to her.  She loved it. Lily is renting the shack they live in.  She is paying way too much for what they get.  They have one small room and they sleep on a piece of cardboard on the dirt floor every night.  She and her daughter clean homes two days a week when they can.  After paying their rent, they do not have enough money for food.  They had not eaten for two days when we met them.  Most mornings they eat a tortilla and drink a cup of coffee.  If they are lucky, they eat one egg during the entire week.  I cannot begin to tell you how impactful this is on my heart.  We all know how important nutrition is in our lives.  Lily received a diagnosis five years ago of diabetes.  Her vision is beginning to blur.  You can see by her diet it's not going to get better.  Three years ago she was given the diagnosis of Liver cancer.  Sometimes local health clinics misdiagnose health problems.  No matter what, she and her daughter have been living in the shadow of that diagnosis for a long time.  Imagine how much this hits her daughter Beverly.  Her dad abandoned her and her mom may pass away.  It's more weight than she should have to endure. Lily has a peace and joy that is so visible.  When Ben asked her about this, she said that she has much to be thankful for and praised God for His blessings.  I had Ben ask her how long she has been a believer.  She said that her grandmother was a strong Christian, and her mom was as well.  That they read the Bible to her all the time, and they always went to church.  My mind immediately went to Matt's discussion on Hebrews 12:1.  Here is a woman enduring a life most of us could not handle.  But, her faith and joy are powerful testimonies to the faithfulness and legacy of two women.  I then had Ben tell the daughter Beverly about how powerful of a witness her mom is as well.  Living with pain and uncertainty, but supporting and loving her daughter.
How much weight can she handle
Ben asked Beverly how her relationship with God has been.  She said it was fine, but she does wonder why all these things were happening.  From her expression, I think she was holding a lot inside.  Ben used an example to show how she needs to rely on Jesus.  He had her pick up the food bag we brought.  I'm guessing it weighs 40 pounds.  After lifting it up, Ben asked her how she's doing with the weight.  She hesitated and said fine.  A few seconds later, he asked her how she was doing.  This time she said the bag was too heavy and set it down.  Ben said that is what we should be like with Jesus and the cares of this world.  We are suppose to put all the weight on Jesus to carry our burdens.
Best present EVER!
As Ben explained the contents of the food basket. he asked her if she had a Bible.  She said no.  Ben then took the brand new Bible out of the bag and presented it to her.  Lily's face lit up with joy and she hugged the Bible so close to her heart.  Tears began to fill her eyes.  She said she has always wanted a Bible, and that the Bible was, "the best present EVER!!!"  It really struck all of us how significant this was for Lily.  It convicted me on my personal devotional life.  When was the last time I ever clutched my Bible with this eagerness.
Become a nurse
We then discovered that even though Beverly is 20 years old, she is only up to the 9th grade.  Her dream is to become a nurse.  Her grades have been very good.  I'm sure her mom's medical conditions inspires her to want to make a difference.  While school is essentially free, they still have a school fee and must buy a uniform, shoes and backpack.  Beverly really wants to finish school, but life and finances are getting in the way.  One of the men from our group really feels led to sponsor her.  What a blessing.
Best t-shirt award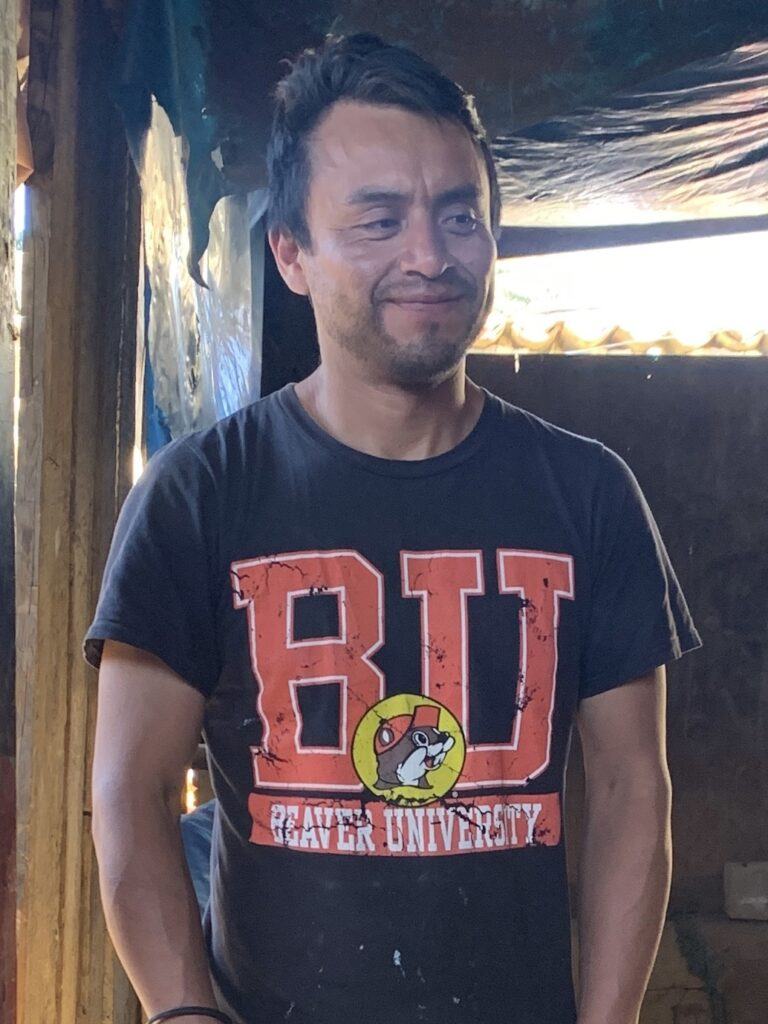 I noticed during our time at Lily's house that some young man was standing nearby and occasionally answering questions.  Something looked very familiar about his t-shirt.  It hit me all of the sudden what I was looking at.  It had a beaver on it.  I realized it was from Buc-ees gas station in America.  If you have not been, you truly have to find a way to go there.  They literally have the best chopped BBQ sandwich.  He said he bought it used for .80 cents.  It was so heartwarming to see that t-shirt.  My daughters know how much I love that gas station.  I never imagined I could love a gas station, but now I love it even more! We finished up at Lily's by installing the ONIL stove.  She wanted it installed outside because she has no room inside.  We did install it, but made the decision to have Bethel install a metal roof over the stove.  And, we are going to pay for beds to be delivered to get them up off the ground.
Second legacy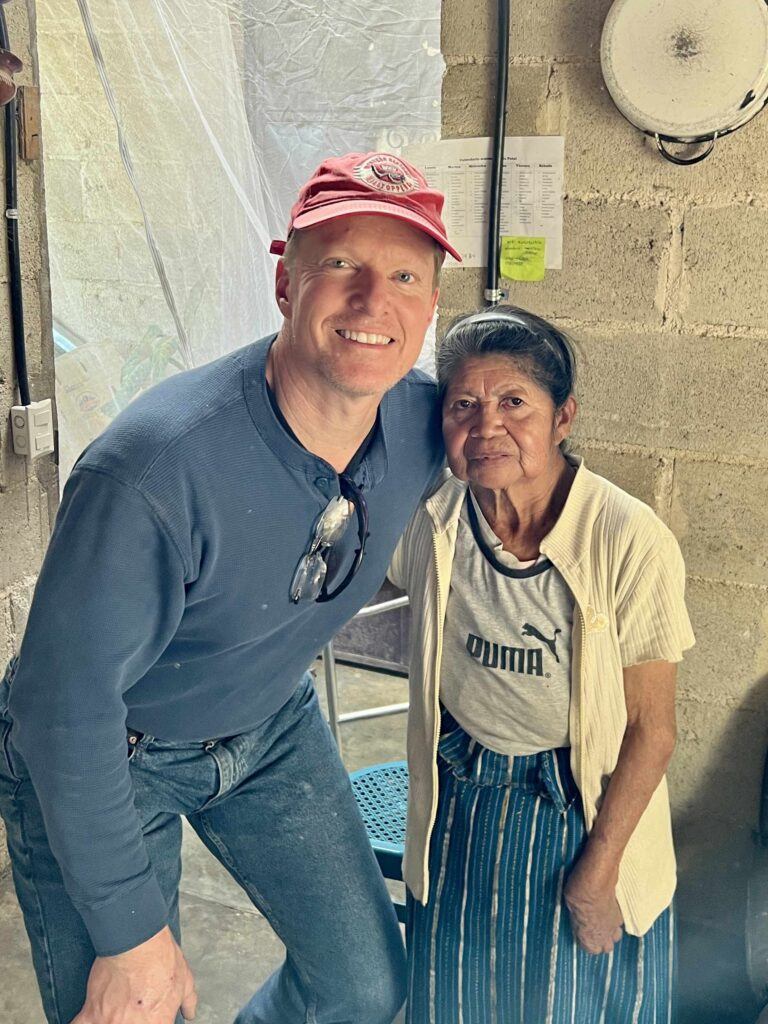 Our next visit was to Lucy's house, who is one of my favorite people on the planet.  She is different than Lily at our last visit in that she has absolutely no family.  Without Bethel, she would have no physical or financial assistance.  She is similar to Lily in that she has endured so much pain and heartbreak in life.  Her arms are twisted and she has so much difficulty walking.  She is similar to Lily in that she has a powerful witness of faith in the midst of a life full of pain and anguish.  I told the guys as we were pulling up to expect Lucy to sing for us.  There is no way you're leaving her house without her singing songs.  She didn't disappoint.  She sang three songs, and probably could have sang more.  Ben and Emily's daughter Lily began to sing along with Lucy.  It was so sweet.
Two powerful legacies
We all felt so encouraged and blessed to visit these amazing women.  In the face of pain and adversity, these women choose to live a life full of joy and hope.  They pray that their circumstances will get better, but trust in God's provision.  We were there today as an answer from God.  He heard their prayers and had us deliver blessings to sustain them.  I do pray for so much more in their lives.  I pray that Beverly will look to her mom as a power witness in the face of pain and uncertainty.  I pray that Lucy is strengthened in her missionary passion to share the name of Jesus with all of her neighbors.  Do you have this kind of woman in your life?  I pray you do.  I also pray that you leave a legacy to your children and the generations that follow them.  Life can be extremely hard, but these two women prove it can be done in any circumstance.
Dave's Poem
All of a sudden The contrast is not lost on me I feel at home In this western hotel room But I am at home in Lucy's living room Well…. Her living space Trust me When she sings and prays Eyes wide shut You can see Jesus in her face Feel the Holy Spirit At work under her skin I hope The shower steams away The wrinkles On the shirt I'm wearing home tomorrow I hope in heaven His eternal grace Loves away Lucy's wrinkles and sorrow I closed my eyes In hot hot shower Hot…. And I could see first hand Her tormented hands I washed away the grit and grime Of the last few days But her joy remains Still Echoing in my heart From that oh so precious Moment in time I mentioned torment and sorrow No… Lucy and her tiny frail body Have already risen beyond all of that She is God's child And she knows it And now I do too….
Photo from Oliver on our last night in Guatemala